Image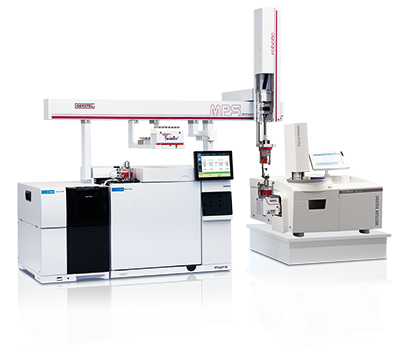 Microplastics are found world-wide in aquatic systems, in soil, in air, and in animals, including those we rely on as a source of food. The sources of microplastics are many and multi-faceted. As a consequence, microplastics properties and characteristics in terms of size, macroscopic form, and chemical structure are highly diverse.
Accurate determination of microplastics in complex samples is challenging. Performing the analysis in an efficient manner has until now been next to impossible. Spectroscopic analysis methods are generally based on separation of individual particles or particle clusters and identification using microscopy based techniques resulting in an assessment of particle numbers and size. The analysis is aided by data processing software, but results obtained are typically extrapolations from 1-2 % of the particles in a sample and are not useful for the determination of mass content as requested or required by regulatory bodies.
Pyrolysis based methods rely on thermally degrading polymer (and matrix) material combined with GC/MS determination of specific polymer break-down markers for identification and quantification (mass content). The limits of classical pyrolysis GC/MS lie in the modest sample amounts of just a few mg: Heterogeneous, grainy samples require larger representative sample aliquots in order to produce accurate results. Larger sample amounts, however, lead to analysis system contamination and overloading. 
In the Thermal Extraction Desorption GC/MS (TED-GC/MS) the pyrolysis and analysis steps have been de-coupled, enabling the analysis of significantly larger sample amounts (up to 100 mg) without system overload or contamination. Pyrolysis is performed in the TGA balance inside the TGA furnace. During the TGA process, thermal breakdown products are purged from the furnace and transferred to a sorbent material. In the second and separate process step, the sorbent material is transferred to the TD-GC/MS analysis system. Polymer breakdown markers are thermally desorbed in the TD and transferred to the GC/MS system for determination.    
The GERSTEL ChromIdent Pyro-Edition enables simple and efficient data processing even for complex mixtures and matrices based on identifying specific polymer markers.
The GERSTEL TED-GC/MS solution:
Highly efficient
Optionally fully automated
High system uptime achieved by separating the Pyrolysis and GC/MS steps
Robust analysis method, even when samples contain varying levels of thermally degradable material
Correct Identification even in complex samples
Separation of pyrolysis and GC/MS enables handling of significantly higher marker peak concentrations
Even for high matrix levels, correct identification is achieved using ChromIdent Pyro Edition and PYRO database
Reliable results
Correct results even for heterogeneous samples since up to 100 mg sample amount can be analyzed
Consistent accurate results achieved through elimination of GC/MS system contamination and analyte overload
Particle size fractions can be determined by analysis of air or water filtration fractions
Comprehensive and verifiable identification based on ChromIdent Pyro Edition
Quantification by internal standard or external standard
TGA data can be used for quality control purposes (sample-to-sample homogeneity)
Flexible system use
The TGA and TD-GC/MS systems can be used independently without system conversions 
TED-GC/MS can be used for general characterization of polymers and polymer mixtures
Particle size fractions can be determined by analysis of individual air or water filtration fractions 
TD-GC/MS system part enables the determination, for example, of contaminants in air and in surface water following the EU Water Framework Directive (EU-WFD) guidelines.
Download